It's a knockout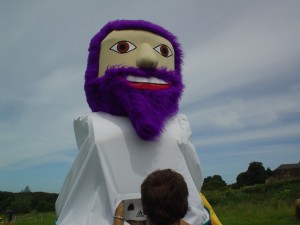 It's a knockout is a fantastic event for scout camps and youth groups and gives everyone a chance to take part in some competitive and fun action. Based on the original TV show, It's a knockout will pit your team against others for the right to be crowned overall winner.
It's a knockout event for scouts and guides are non-stop hilarity and fun from the comical dance contest warm up to the very last event of the day. It's a knockout will begin with a dance contest warm up after everyone has been split into teams. It's a knockout works great as a motivational exercise or just a bit of fun. Everyone will receive a full briefing before the events start and then compete through a range of games such as Giant costumes to slippery slopes, funnel tunnels and the mangle.
One last thing, with It's a knockout, you will get wet. If you would like to book It's a knockout for scouts or youth groups or talk to us about any of our scout camp activities please give us a call on 0114 270 0330.