Inflatable assault course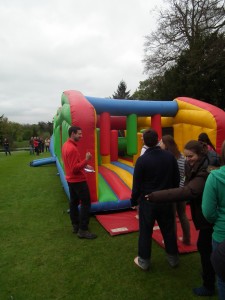 Inflatable assault course is a test of speed and strength as you cover this 40ft assault course to complete the challenge at the end. Inflatable assault courses are very popular with scouts, cadets and girl guides alike.
Inflatable assault courses for scout camps and youth groups can come in varying sizes and can be set up on any piece of flat land. Inflatable assault courses will keep your scouts, cadets or girl guides busy for hours on end and fits well with other activities.
If you would like to discuss this, our inflatable activities or any of our other Scout camp activities please give us a call on 0114 270 0330, fill in the form on our contact us page or click the live chat link on the left side of the page.