Rage Buggies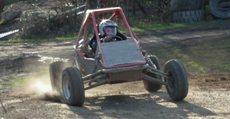 Few motorised activities can match up to the thrill of driving a Rage buggy around a track. These 600cc machines were voted the best off-road activity by BBC's top gear.
Because of the engine size and the nature of rage buggies these are only available to over 16's at youth groups and scout camps. It's easy to see why Rage buggies are one of our most popular activities. Rage buggies have been designed for speed with excellent handling. Their design allows them to achieve high speeds quickly and the only worry in the corners is how you can get round faster than your competitors. The chance of rolling is minimal due to the design.
We don't allow racing of these buggies and few people do. We operate a one in and one out system and you will be competing against the clock. Our instructors will make sure you are fully briefed on the controls before letting you try a practice run. We can also run this as team relay and operate combined scores.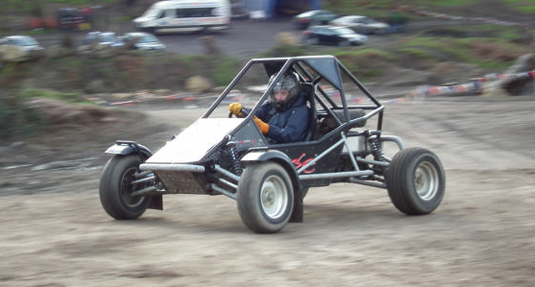 If you would like to book Rage buggies for your scout camp activities or youth group call us now on 0114 270 0330.