Ball pools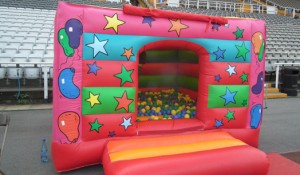 Ball pools are a firm favourite with younger children and are immensely popular in places like fun factories and wacky warehouses. There is a reason for that, the Kids love them.
Younger Scouts and guides won't be any difference and the benefit of our ball pools is we can bring it to a venue of your choice. Our ball pools are inflatable pool filled with balls so there are nio hard surfaces for anyone to hurt themselves on. Our Ball pools will be fully supervised by one of our instructors at all times.
If you would like to discuss this, our inflatable activities or any of our other Scout camp activities please give us a call on 0114 270 0330, fill in the form on our contact us page or click the live chat link on the left side of the page.