Water Wars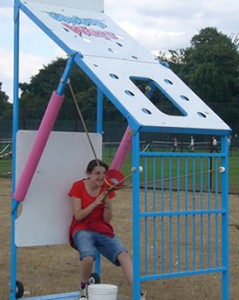 Water Wars is something completely different people have to take it in turns to get into the water wars cage and they then have to use the catapults to fire water bombs at each other hilarious fun for all ages.
Water wars is a favourite amongst scouts, girl guides and cadets and we run several of these events at scout camps and for youth groups every year.
If you would like to discuss this or any of our other Scout camp activities please give us a call on 0114 270 0330, fill in the form on our contact us page or click the live chat link on the left side of the page.