Hook and Lift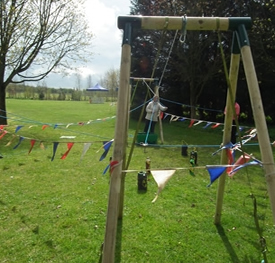 Hook and lift is great fun at scout camps and youth groups. Hook and lift is a fun team building exercise which will encourage and improve team communication and team awareness.
Every member of the team bar one will be blindfolded and the un-blindfolded member must guide the rest of the team to collect as many articles to win as many points as possible. This Team building game also helps improve leadership and grows confidence within the group.
If you would like to talk to us about Hook and lift or any of our team building activities please contact us on 0114 270 0330 or click the live chat link on the left side of the page.