Pyramids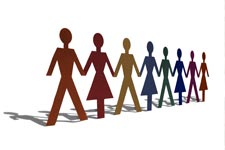 Pyramids is a mind bending team building challenge which will be guaranteed to get your team of scouts, girl guides or cadets fired up. Your team will have 5 objects of varying sizes and three positions they can go into. The object is to move all five objects from one place to another without putting a larger object on top of a smaller object.
The objects have to end up in another position but in the same order they started in. To be able to complete this challenge successfully your team of scouts, girl guides or cadets will have to work together and display team communication and practical problem solving skills.
The Pyramids challenge is a favourite team building activity and will really challenge your whole youth group. If you would like to talk to us about Pyramids or any of our Team building events please call us on 0114 270 0330 or click the live chat link on the left side of this page.