Treasure Island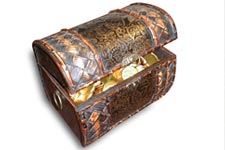 Treasure island is a team building game which works great at scout camps, after all who doesn't like treasure.  This is a game which will reward your team if successful with treasure.
You and all of your team must cross a designated area without touching the floor. The only tools you will be given are some boxes and some planks and the only think which can touch the floor are the boxes. You must use these tools to get to the island to pick up the treasure and make your way back to the safety of dry land.
You will have to work together and communicate. You will have to work quickly as there are obstacles to avoid and only a set amount of time to complete the task.
Treasure Island is a firm favourite team building game, Please give us a call on 0114 270 0330 if you would like to book this or any of our team building activities. Alternatively you can click the live chat link on the left side of this page.