Human Sheep Herding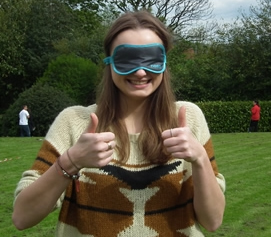 Human sheep herding is a great fun team building game which works very well for Scouts, girl guides and youth groups.
One of your team will be designated as the Shepherd and the rest of your group will be the sheep. The sheep will be blindfolded and the Shepherd will have to guide his or her flock to the safety of the pen. This is always great fun and not as easy as you'd think because you can't use words and have to use specific noises.
Human Sheep herding is a great addition to any scout camp, Girl Guide camp or youth group. It teaches communication and listening. If you would like to discuss Human Sheep Herding or any of our team building activities please give us a call on 0114 270 0330 or click the live chat link on the left side of the page.