Rocket launch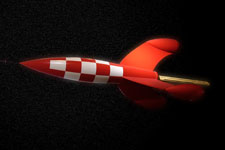 Rocket launch is a team building event for scouts, girl guides and cadets which will help improve teamwork, communication and problem solving.
Each team of scouts, girl guides or cadets will have a set amount of limited time and equipment to use to build a rocket which must fire in to the air. All of your team members must be involved in the building of the rocket and must have a job as part of its construction.
Your team will be assessed as part of the event on its communication, teamwork and how well they do in building the rocket. If you would like to talk to us about Rocket launch or any of our team building activities please give us a call on 0114 270 0330 or click the live chat link on the left side of the page.